In the United States, all children have the right to a good education. Many laws exist to make sure that students get the education they deserve from our public schools. Education law covers everything from school boards to curriculums. If any law covers what, when, and how your children learn in school, then it falls under the category of educational law.
America's public schools must follow state and federal laws if they receive government funding. School law attorneys help make sure that the schools uphold their end of the bargain. When schools fail to do so, education lawyers can step in to ensure that children's rights are fulfilled.
Sarina Hager is an education law attorney in Tyler, TX. She understands the Smith County school district, and she's committed to fighting for Tyler's children.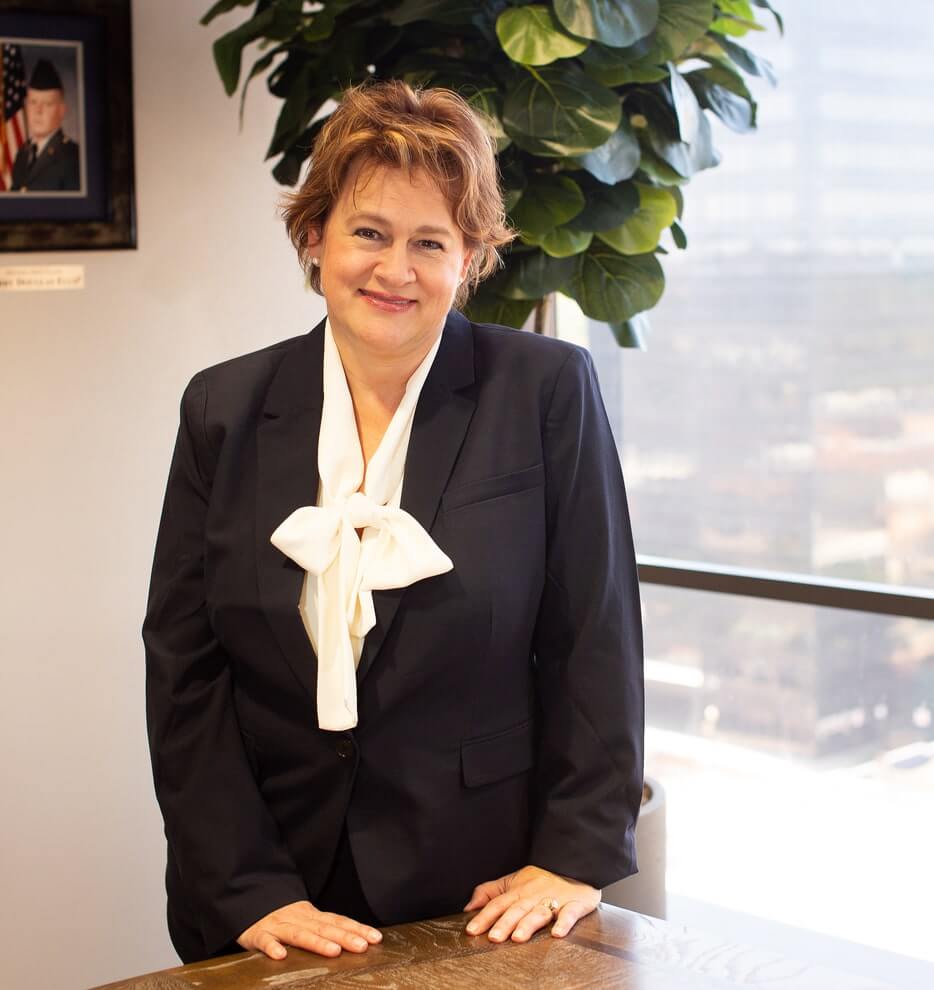 Practice Areas 
Education law covers a wide range of practice areas. If you need counsel about a school matter or want to make sure that your child is receiving fair treatment, Sarina can provide guidance. Here are a few practice areas that fall under education law. 
Title IX 
Title IX is an educational amendment that bars discrimination based on sex. Any school that receives federal funding cannot legally discriminate in sports, classes, or other school activities, and all children deserve the opportunity to participate in activities regardless of sex. Sarina can offer counsel in case of Title IX violations. 
Discrimination in Education 
Title VI is an amendment that outlaws discrimination based on protected categories. Those categories include race, country of origin, and color. Schools that violate Title VI risk losing their federal funding. No child should face discrimination in the classroom based on protected categories. Sarina understand the Title VI amendment and may be able to help with discrimination cases. 
Education for Disabled Students 
Every child deserves an education regardless of physical, mental, or developmental disabilities. However, some schools fail to meet the educational needs of their disabled students. Disabled students have the right to an education with accommodations. When disabled students don't receive reasonable accommodations, their education suffers. Education law attorneys help make sure that these accommodations are met. Sarina is committed to fighting for all students, regardless of ability status. 
Other Practice Areas 
Education law covers a lot of ground, and these are just some of the areas in which an education attorney can help. If you're not sure whether or not your concern falls under the school law umbrella, contact Sarina to ask questions or schedule your first consultation. 
Why Choose Sarina Hager for Education Law Services? 
When it comes to your child's education, you want an experienced, knowledgeable attorney who cares about your child's rights. You need an excellent attorney who can guide you through the legal process while fighting for your child. Sarina's experiences mesh perfectly with educational law concerns. She provides gentle guidance when necessary, but she's also not afraid to go to bat for Tyler's students. 
A Branch of Child Advocacy 
Most of Sarina's practice involves child advocacy. The bulk of Sarina's clients choose her for child custody agreements, parent-child reunification, adoption, and similar cases. The reason they choose her is because they know Sarina's passion for child advocacy. Sarina will always do what's best for the children in each case. 
Education law is a natural extension of Sarina's child advocacy work. Sarina fights to make sure that children's rights are never infringed upon, whether a case concerns a child's home life or school life. Sarina is passionate about her child advocacy work, and she brings that passion into the courtroom. 
Thorough Understanding of Texas Law 
A good education attorney understands state education laws. Sarina is deeply familiar with Texas education law. Having lived in Tyler for 12 years, Sarina also understands local educational laws and how those laws apply to school boards, teachers, curriculum, and more. 
PTA and School Health Advisory Council 
One of the best ways to understand the school system is to get an insider's look. Sarina has done exactly that by serving her local schools. She's worked on PTA committees, has served as a PTA president, and has even served on the Tyler ISD School Health Advisory Council. Her service included raising awareness for teen substance abuse, advising on campus safety measures, and much more. 
As a result of all of these efforts, Sarina understands what it takes to make a difference in the school system. She brings that expertise into her work for educational law cases. 
Contact Sarina Hager for a Consultation 
Sarina Hager is available for consultations about education law matters. If you have legal questions about a school-related matter, contact Sarina's law office today for more information. 
Sarina,
We were apprehensive when we learned you would not be handling Ashley's court appearance last Friday and Cary Christie would be handling the hearing. Our apprehension proved to be unfounded. Cary did an exemplary job. Prior to the hearing, she spent considerable time getting to know Ashley and the details of the case. As to be expected, Ashley was very nervous about appearing in Court and telling her story to the Judge. Cary put her at ease and helped Ashley get through what was a very emotional and very stressful situation for her.
We were well pleased.
-Richard Perryman
*Client's name has been changed for confidentiality.
I do not even know where to begin when it come to!! SHE IS ABSOLUTELY AMAZING!!! Her heart and soul is so dedicated to get down to the bottom of any problem that pops up!! She was born to do this career & I would be in total loss if I didn't find her!!! She pushes me to keep going when I couldn't find the strength!! She never gave up on me , which made me never give up on my self!! I love here momma pep talks!! They are so inspirational to me!! She really does speak from the heart
I can never thank you enough for all that you have done and all that we still have left to do!! I appreciate you more than words could ever begin to explain!!!!
If you are considering an attorney, with out a doubt chooses Sarina!! I can promise she will not fail you!!!
She's in it for the long run & won't stop until she gets the problem fixed.
-Destiney Ealy
I absolutely recommend Sarina Hager! She has been the best to work with, she is amazing at her job and not only do you get a lawyer but you get a friend who cares and checks in.
-Kendale Barker
Sarina has been a BLESSING to my family. She is a wonderful attorney who has handled my case with compassion and fought fiercely to ensure my son's safety. Sarina truly cares about her clients and what they are going through. She has always thought of what's best for my son before we take any actions. Her knowledge and experience in family law makes a huge difference, she knows when to compromise and when it's not an option. Because of her dedication and passion in advocating for children, my son is protected. I can't express enough how amazing of a person she is. Sarina was there to comfort me and help me be strong in a heartbreaking situation. She has been our saving grace in a very difficult time. I feel confident and ready to take on anything with her in my corner!!
I highly recommend Sarina Hager and Hager Law Firm!!! They have truly made a difference in our lives!!
-Stacey Delana
I feel so blessed to have had Sarina work on my divorce case. She did beyond an amazing job! She took the time to stop and explain every single thing that was thrown at me. I'm forever grateful for her. I will always want her on my side!
-Allikator Cevens
Sarina Hager has been an exemplary attorney and advocate for us and our son when going through custody court. She maintains a professional yet compassionate demeanor and will work long hours to prepare for court. She exceeded our expectations when we were unexpectedly taken back to court for a custody modification suit. A suit in which we ended up going from a 50/50 order and with her help we ended up with primary custody and serving the best interest of our son!
-Mark Davis
I recently went through a divorce and we chose to hire Sarina as our attorney. She actually just represented me but my ex-husband and I had pretty well agreed on everything upfront so Sarina was kind enough to meet with both of us each time. Sarina was so sweet and caring and made the process as painless as possible. Everything was done in a timely manner and she was very detail-oriented, addressing each one of our needs. We really appreciated her kindness, professionalism, and advice. Divorce is so difficult, no matter the circumstance and I'm so glad that I chose Sarina to represent me during this time as it was a perfect fit.
-Kelly Brooks
I hired Sarina very quickly after an unexpected custody modification. I was terrified and worried and Sarina was so understanding. She fit me in to have an appointment and then worked non-stop to help me through a very scary process. She advocated strongly for me and my children. She always had their best interest at heart and always reassured me when I had my moments of fear and doubt. She was responsive and would even email me on weekends or after hours as needed. She is very detail oriented and helped me catch little details in our orders to protect me and my children from future litigation. She advocated for me very well in mediation and helped me to understand the ins and outs of my custody orders so I could continue to protect myself and my children. She was well prepared and kept a case file with her when we were in mediation. I would absolutely recommend others in the situation I was in to contact Sarina. She helped me through a very painful and scary time in my life with compassion and understanding and she fought for me and my children with dignity.
-Anonymous
If you want a smart, kind, driven, and wise attorney then search no further. Sarina Hagar was a huge blessing for our family. Her faith in the Lord was evident in how she treated us and our son. She handled our case as if it was the only one she had. She made us feel like a priority and was always prepared. She has excellent court decorum and made sure her voice was heard. We were confident that whatever decision she made was not taken lightly and had been prayed over. Our situation was extremely difficult and had lots of challenges. Sarina was there and helped guide us through the hardest season of our lives. We will always be grateful for the role Sarina played in our case. I would highly recommend Sarina.
-Andrew & Heather DeVille