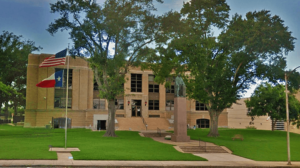 In the late 1980s, Henderson's downtown area was a National Register Historic District. Between getting a glimpse into what a 1930s East Texas oil field was like at Gaston Museum and hearing stories from Rusk County's earliest settlers at the Depot Museum, there's one word to describe this charming slice of history in Rusk County, Texas: long-standing. Fortunately, this adjective can also be applied to Sarina D. Hager — Henderson, TX's long-standing family law attorney. 
Sarina Hager
Attorney Sarina Hager of Hager Law has been practicing law for nearly 30 years. As a mother of six herself, Hager prides herself on providing the same level of care, compassion, and dedication to every client who walks through the doors of her Henderson law office as she would her own family. Hager specializes in all areas of family law, including divorce, adoption, child custody, and other family-law-related issues and disputes. 
When handling these types of cases, Sarina applies one basic principle: protecting a child's best interests. She recognizes that many of the issues her clients are facing are emotional and overwhelming. Even when a divorce is the best course of action for a couple, it can be devastating to a child who is coping with the adjustment. It's because of this that Hager takes the time to walk her clients through the divorce or child custody process step-by-step to make this transition easier for everyone involved. 
While she won't shy away from difficult situations, her ultimate goal is to handle each case with care. She also finds a peaceful solution for both parents and their children as they navigate this new path. 
Family Law
Residents of Henderson, Rusk County, Texas know what to expect when they hear the name "Sarina D. Hager." After 30 years, she has built up a reputation for advocating for and protecting Henderson residents. Not only is she a familiar face around town, but she's a highly-regarded attorney who is recognized as soon as she walks through the doors of the Rusk County Courthouse, ready to fight for her clients and their best interests. 
Regardless of the family law issue you are currently facing, you want (and deserve) an attorney who isn't going to treat you like another nameless case file. Rather, you want someone who recognizes what a big transition this time of your life is, and will take your concerns and questions seriously. That's what attorney Sarina D. Hager provides – a compassionate ear who wants you to enjoy your life and time with your children. She doesn't only handle divorce, either. She is more than happy to assist couples with their adoption. Sarina also protects the rights of birth parents, and help stepparents extend their family. 
If you live in Henderson, Rusk County, Texas, and need help creating or modifying a child custody agreement, want to file for divorce, or add a new addition to your loving family, attorney Sarina D. Hager can help. Give her a call at (903) 466-0001 to schedule a consultation today.