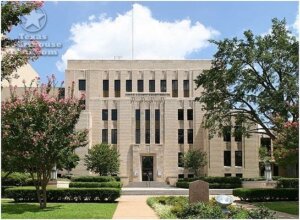 Longview in Gregg County, TX, is known for three things: unique festivals, top-notch dining, and an exciting downtown area. But it's also recognized as a great place to start and raise a family. Sometimes, though, raising a family comes with challenges. Couples sometimes grow apart, and when that happens, you need an experienced and compassionate family law lawyer to guide you through this major life transition. Sarina D. Hager of the Hager Law Firm is just that kind of attorney.
As an attorney for nearly 30 years, Sarina has the knowledge and experience to handle any type of family law-related issue thrown her way. Whether it's divorce, child support, or a modification of an existing child custody agreement, Hager operates off one major philosophy: what is best for the children? As a mother of six, Hager understands the unique challenges children face on a regular basis, let alone through a major upheaval like divorce. That's why she will always work to protect them and their best interests. 
Family Law
Family law, however, doesn't always involve the dissolution of a marriage. Sometimes, it's about bringing families together in the best way possible. Attorney Hager has helped Texas residents move forward with their adoption, whether it was an open or closed adoption or brought on by a stepparent wanting to make their family complete. As an attorney, Sarina prides herself on not only protecting the rights of the adoptive parents. Also, the rights of the birth mothers, as well. When she visits the Gregg County Courthouse, she is a welcome sight; those working there know she's on her way to fight for a family's rights. 
Life in Longview is peaceful, but sometimes you run into some less-than-peaceful moments. Sometimes you're in the process of divorce and splitting up parenting time. Because of this, you need an attorney who will step up to the plate and advocate on your behalf. While Sarina aims to offer peaceful solutions to divorcing couples and parents, sometimes that's simply not possible. As such, she isn't afraid to get aggressive when the situation calls for it. 
Whether you are dealing with a child custody issue, divorce, or other type of family law-related issue, you need a versatile and knowledgeable attorney who takes the time to see the situation from both sides and offer up honest advice. If there is a situation that won't work for you, Hager will tell you because she wants you to have the best outcome possible. After all, when you're starting a new life, the best possible outcome is what you deserve. 
Sarina D. Hager
Attorney Sarina D. Hager is proud to represent the residents of Longview in Gregg County, Texas. Whatever kind of family law issue they're facing, she is ready to help. Whether you have questions you need answers to, or practical advice and guidance on how to move forward with your life if you file for divorce, Sarina Hager will be there for you. Schedule a consultation with her office today to get started.