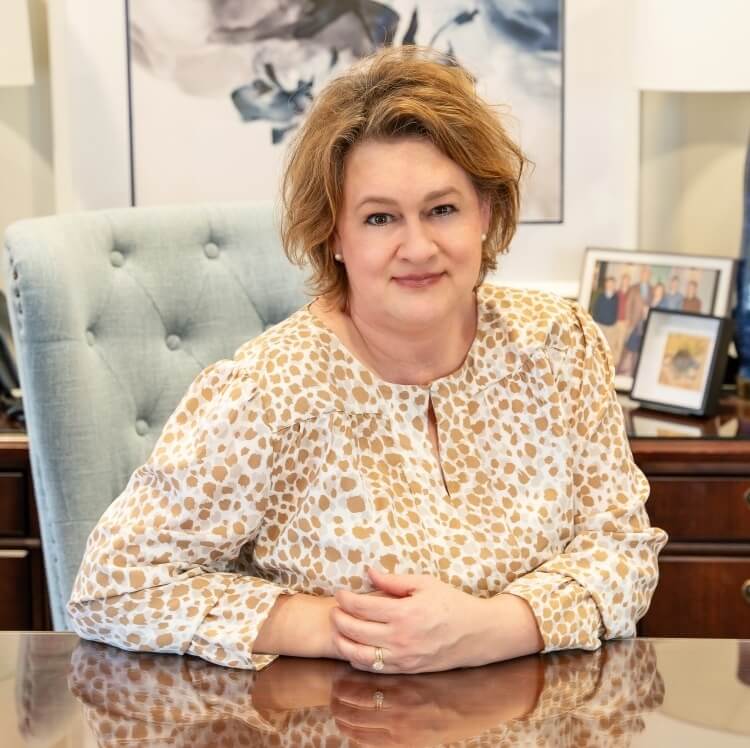 Sarina Hager
Sarina Hager is an experienced, passionate attorney who proudly serves the Tyler, TX, and East Texas communities. Unlike some attorneys who don't see the heart behind the dispute, Sarina takes a different approach to the legal process. She doesn't just see cases and courtrooms; she sees people and has a deep desire to help them.
As a Tyler attorney, Sarina Hager has been licensed to practice since 1993. Having spent the past 12 years in the city of Tyler, Sarina loves the Tyler community and is happy to serve its members.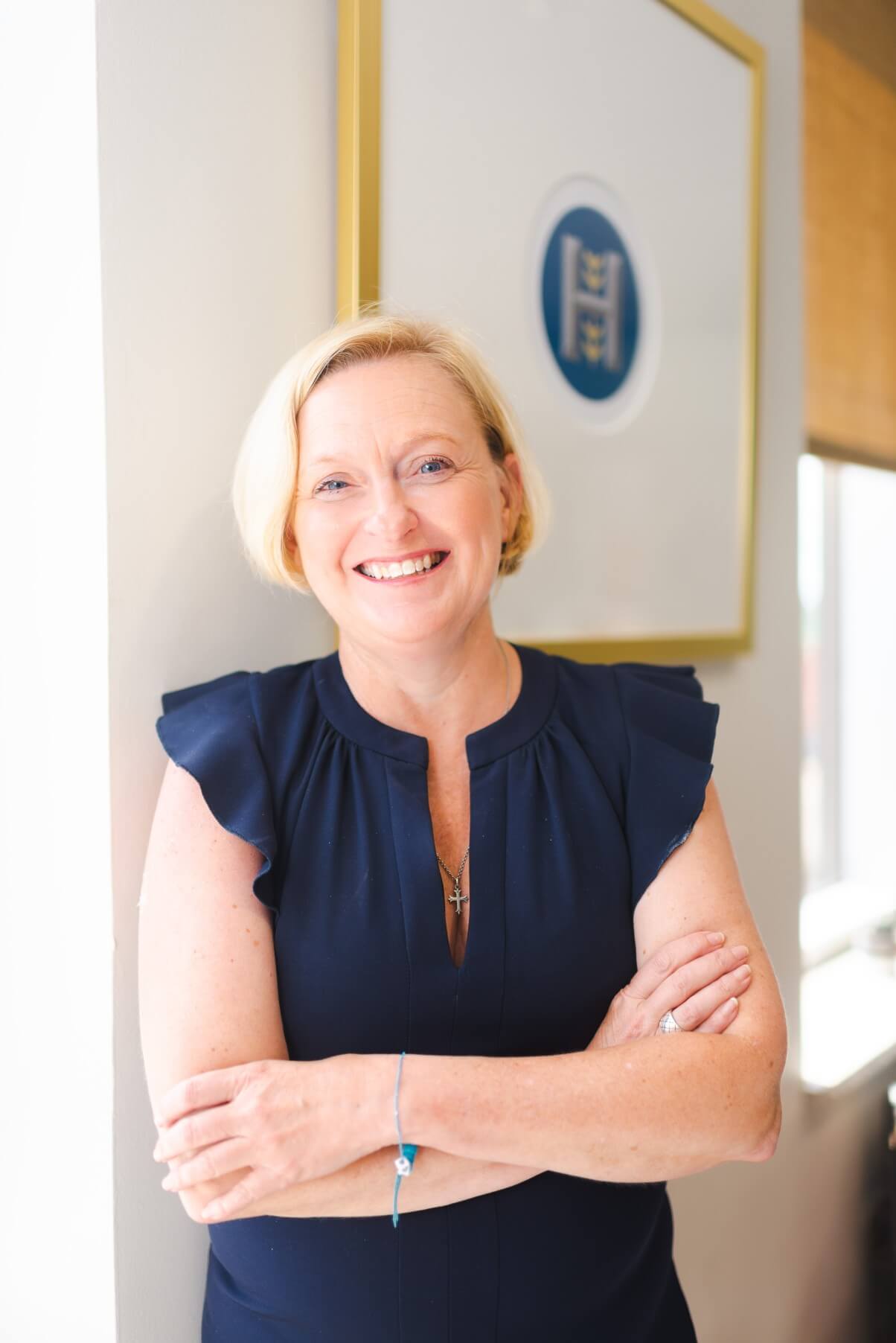 Carey Christie
Carey was born and raised in Tyler, Texas and attended Tyler Public Schools (Mattie Jones Elementary, Stewart Middle School and John Tyler High School).
Carey attended and graduated from Kilgore College. She was selected to be a member of the 52nd line of the Kilgore College Rangerettes. She traveled to Chiba City, Japan representing the United States and to New York City to perform on the Macy's Thanksgiving Day Parade.
Carey graduated from Stephen F. Austin State University in 1997. She also graduated Cum Laude from Oklahoma City University School of Law in 2002.  Carey erved as a Certified Mediator for the State of Oklahoma and represented people of the Apache Nation. People who were victims of domestic violence in Family Law State and Tribal Court proceedings.
Practice Law
Carey is licensed to practice law in Colorado (2002), Missouri (2010) and Texas (2017). She is authorized to represent Veterans with the Veterans Administration since 2013.
While practicing in Denver and Colorado Springs, Colorado in the areas of child support and enforcement, dependency and neglect (CPS cases) and debt collections for welfare fraud, Carey was an active member of the Colorado and Denver Bar Associations volunteering for Law at the Mall, the Denver People's Fair and served as an attorney judge for the Colorado Regional and State High School Mock Trial Competition.
Carey was also active in the Colorado Women's Bar Association. She was serving on the Board as Co-Chair of the Professional Advancement Committee. She helped create "Hot To" mentoring events.  It helped bring young and experienced lawyers together to promote training of excellent lawyers. She served on the Judicial Committee (conducting due diligence for the Governor of the State of Colorado to assist in appointments by the Governor of Judges all around the State of Colorado) and Membership Committee to provide support to female attorneys.
Carey moved to Missouri to support her ex-husband's military career with the United States Army. Carey was a member of the Pulaski Bar Association and practiced Family, Criminal, Personal Injury, Immigration, Military and Civil Litigation Law.
Advocating Military Members
Carey moved to Germany in 2012 where she served as co-leader of an FRG (Family Readiness Group) for the United States Army. She was an active member of the Stroller Warrior Running Club and MOPS (Mother of Pre-Schoolers-a faith- based organization for women with young children). She has a passion for advocating for military members, their families and Veterans.
Carey returned to her roots in 2016 to raise her daughter and to represent East Texans. She is a member of the Texas and Smith County Bar Associations. Carey is also a Lifetime Member of the Rangerettes Forever. She is also a member of the East Texas Forevers providing support and encouragement for the current Kilgore College Rangerettes. Since 2016 and in various years from 1993 to 2016, Carey has adopted a current Kilgore College Rangerette.
Personal Time
In her personal time, Carey enjoys reading, traveling, running, tap dancing.  She also enjoys attending Tyland Baptist Church where she has served as President of the Ladies II Sunday School class. Carey sung in the choir, participates in the Women's Ministry and serves on the Social Committee for her Ladies II Sunday School class. With her servant's heart, Carey volunteers with Love Thy Neighbor Project serving the homeless population of Tyler and Smith County and participates in volunteering at her daughter's school. Carey strives to protect children, animals and the environment through memberships in various organizations.
Carey practices in the areas of Family, Misdemeanor Criminal Defense and benefits for Veterans.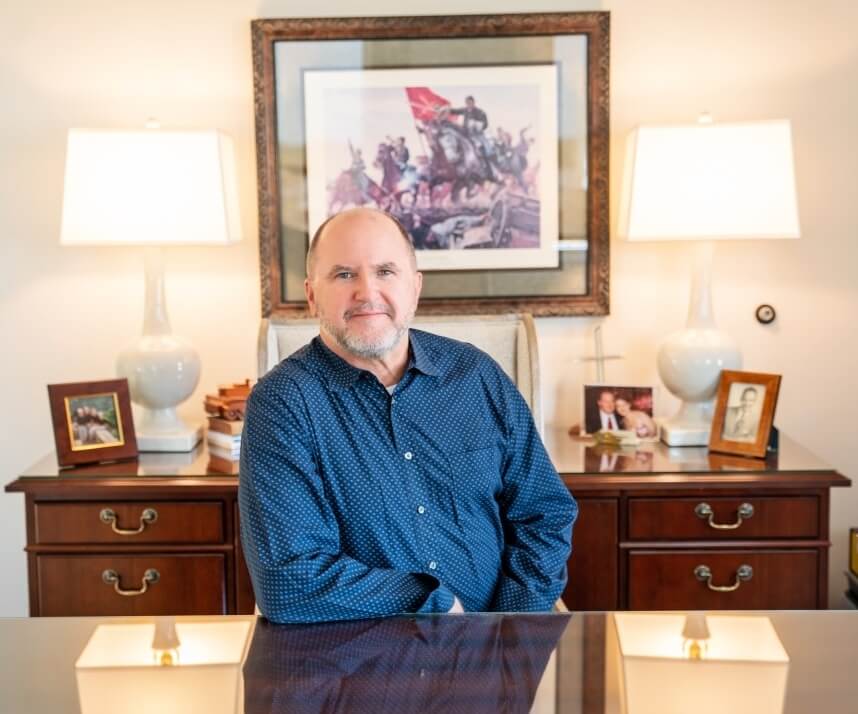 Fritz Hager
Fritz Hager is a decorated veteran, successful executive, pastor, and chaplain. He also serves as the Administrator and Legal Assistant for Hager Law. He is responsible for marketing, finance, and whatever else Sarina asks him to do. Having graduated from high school in Tyler before leaving for West Point, Fritz returned to Tyler 12 years ago to serve as Executive Pastor of Bethel Bible Church. Fritz loves the people of Tyler and East Texas, serving on the Tyler ISD school board for six years and as a chaplain in the Texas State Guard. He is a graduate of the United States Military Academy at West Point and Dallas Theological Seminary. He is currently in his last year at the UNT Dallas College of Law where he is President of the Christian Legal Society and Magister of the Phi delta Phi Legal Honor Society.
Fritz loves to solve problems for others and enjoys doing that at Hager Law Firm. His interests include family law, school law, and estate law.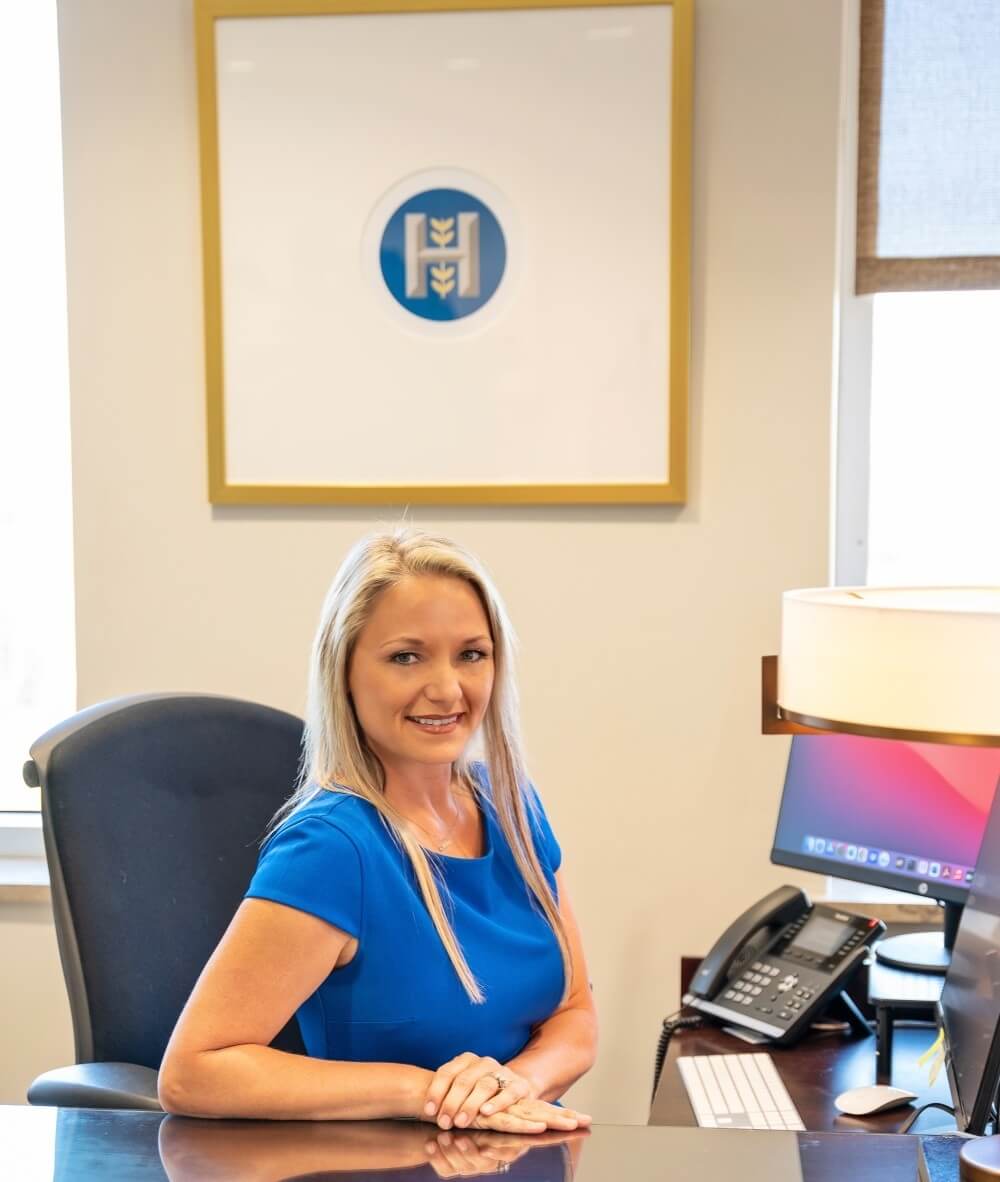 Lesley Neel
Lesley Neel is an experienced paralegal with over 15 years of experience supporting lawyers here in Tyler. She's worked on federal and state criminal cases, estate planning and probate, plaintiff and personal injury, and for the last four years has worked in all aspects of family law – adoption, custody, CPS, child support, divorce, and grandparent access. She is a member of the Tyler Area Association of Legal Professionals. Ms. Neel grew up here in East Texas, graduating from Lindale High School and Tyler Junior College. Ms. Neel currently lives in Bullard with her husband and three children.
Lesley loves family law because she enjoys helping families. She finds ways to overcome family differences and works to do what's best for the kids and parents, ultimately fighting for kids along the way.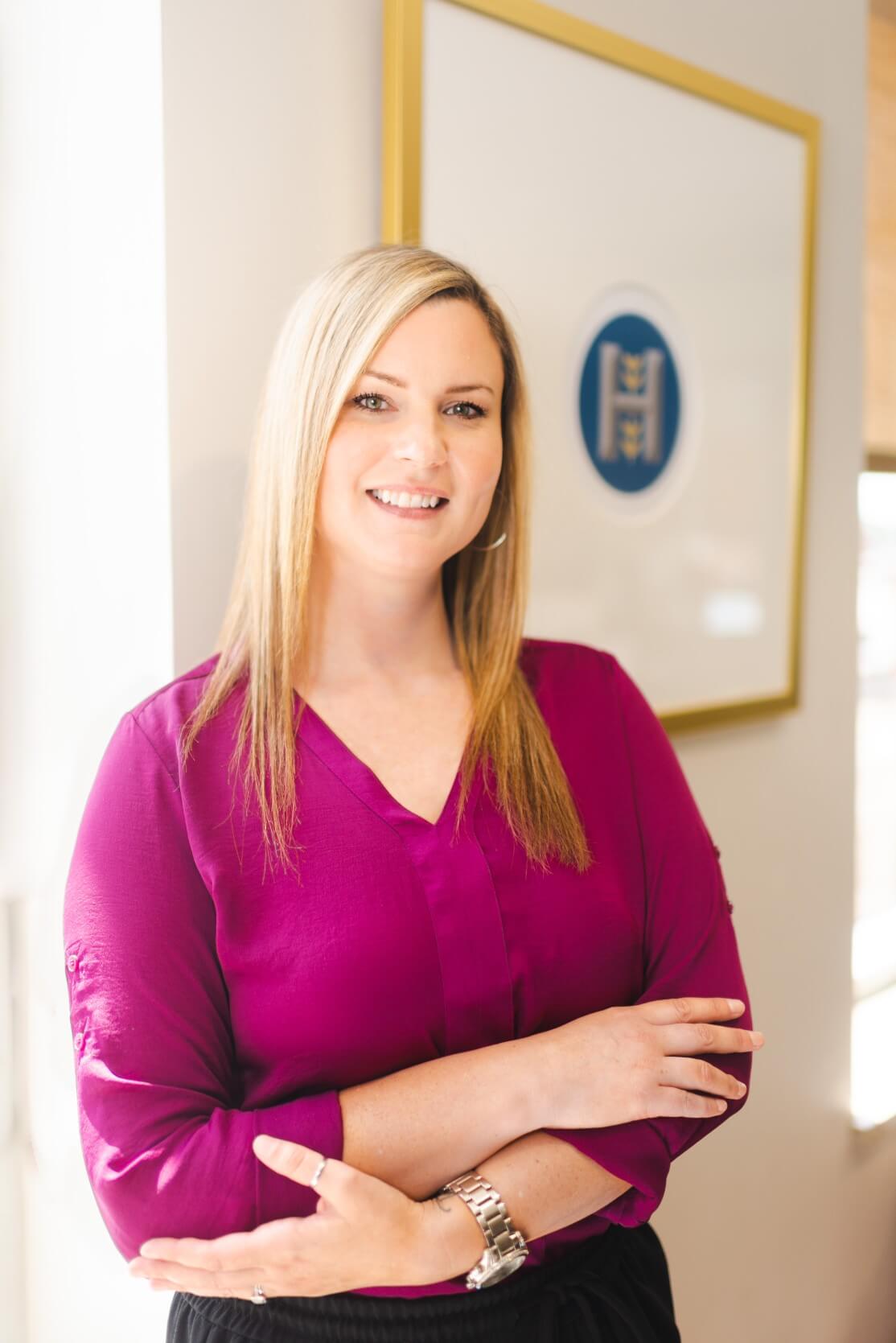 April White
April White is an experienced paralegal with over 11 years of experience in litigation, specializing in highly contested divorces and child custody disputes. She is board certified in family law and is a member of the State Bar of Texas Paralegal Division. Ms. White grew up in Houston and has lived in East Texas for 11 years. She lives in Ben Wheeler with her husband and three children.
April loves family law because she is passionate about advocating for those who are going through one of the most difficult times in their lives. She understands what clients are experiencing and approaches every case delicately and with kindness.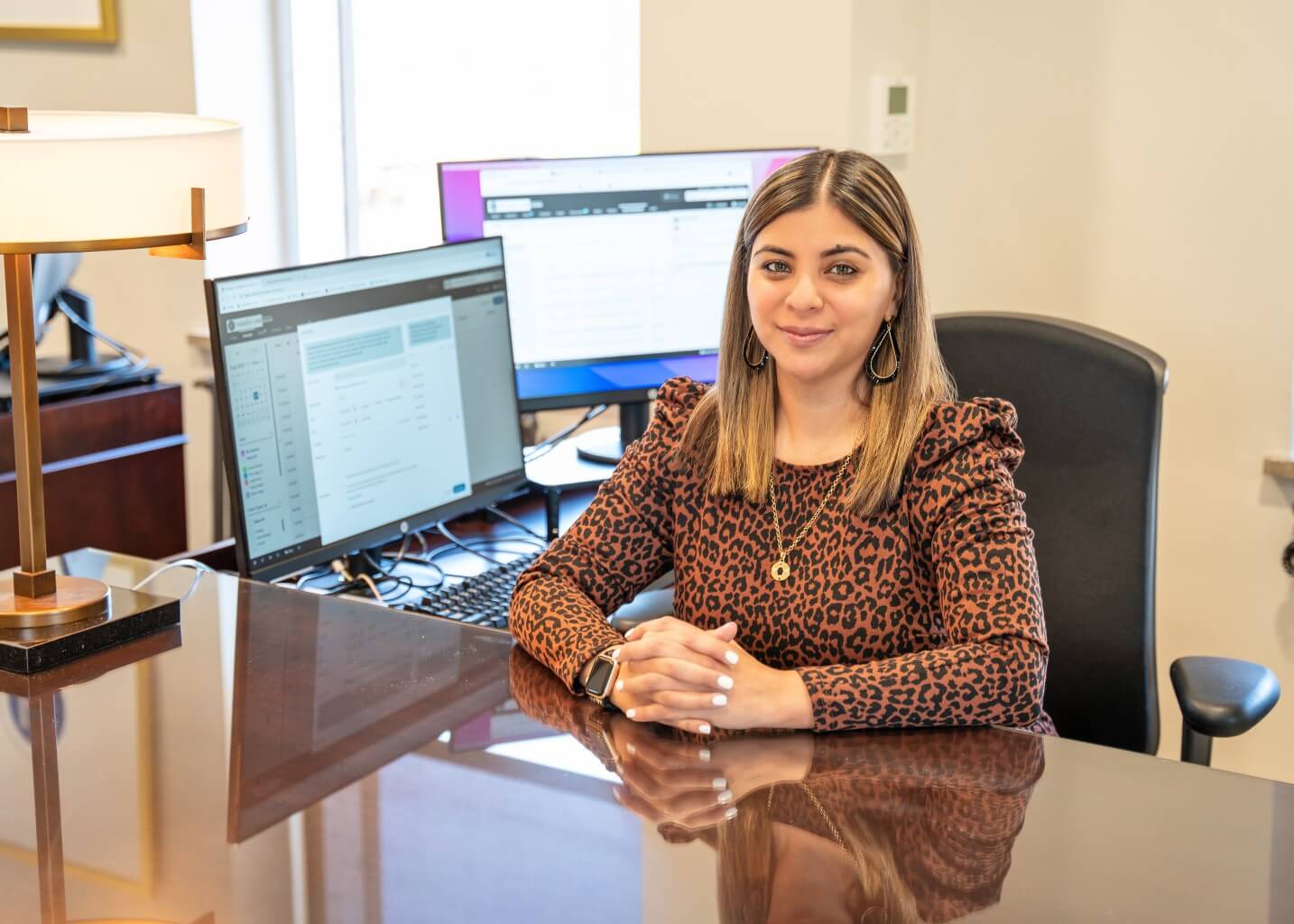 Cathy Dabdub
Born in San Francisco, Cathy Dabdub moved to Tyler, Texas, in 1982 at just four months old. Growing up in Tyler, Ms. Dabdub always had a passion for law. She spent her years at John Tyler High School dreaming of one day becoming an attorney. Unable to act on those goals immediately, Ms. Dabdub attended TJC and joined the workforce as a successful Medical Assistant. But her heart was always in the legal field.
After successfully representing herself as a single mother in court, Ms. Dabdub decided to take the steps necessary toward realizing her original dream. She realized that the medical field wasn't for her anymore. It was time to pursue her love of the law. As a family-oriented working mom, she is devoting her time to pursuing her education and helping Attorney Sarina Hager continue her history of excellence in family law.
Ms. Dabdub grew up with Spanish as her first language. She learned English through her early school years and is proudly bilingual. She is ready to serve the Hispanic community. Growing up ESL in Texas, Ms. Dabdub understands the unique challenges the community faces in Tyler.
Ms. Dabdub is fiercely proud of and supportive of her daughter and their dog, Fran. While the law is her chosen career, her family is her true passion. This love and devotion carry over to her work. She believes in putting children first and working within the law to ensure they are properly cared for in any given situation.
Both Ms. Dabdub and Attorney Hager are excited about their partnership and the wonders it will do for Tyler, Texas, families and the Hispanic community.