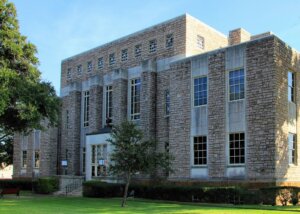 Everyone who lives in Jacksonville in Cherokee County, Texas, knows it's the "Tomato Capital of the World." This is because back in the day, the city was a major producer of tomatoes. What's not surprising, though, is how important a skilled family law attorney is when you're dealing with a complex divorce or child custody matter. 
Sarina Hager
Sarina Hager of the Hager Law Firm is no stranger to complex family law issues. She has nearly 30 years of experience in handling every family issue under the sun. Attorney Hager has dedicated her life and career to protecting children in Jacksonville, TX. As a mother herself, Sarina understands firsthand how important it is for children to be protected. Residents of Jacksonville know that when it comes to divorce, child support, and child custody matters, Sarina Hager has their best interests at heart. She will handle each situation with compassion and understanding. In every case, Sarina Hager fights for the children of Jacksonville as if they were her own. She is a trait you won't find in other attorneys. 
The Jacksonville City Court is one that Sarina is extremely familiar with, and she's a welcome face around the courtroom. In every case, Hager strives to find the best possible solution for everyone involved. While she aims for a peaceful resolution, she will not shy away from aggressive litigation when the situation calls for it. Regardless of the type of family law issue you're dealing with, attorney Hager can handle it. Throughout her nearly 30-year career, she has helped families come to terms with and move forward with divorce and establish peaceful child custody arrangements, as well as modify existing ones. She understands that life throws curveballs. When an existing child custody agreement needs to be modified, she will work with both parties. She will help to create a viable solution that works for everyone. 
Family Law
In addition to the areas of practice noted above, Hager has also helped many Jacksonville couples move forward with adoption, including both kinship and stepparent adoption. She works to protect the rights of the birth parents, adoptive parents, and children to create a seamless transition. 
In all family law-related cases, residents of Jacksonville in Cherokee County, Texas, know that they can turn to Sarina Hager to make their situation easier. Family law issues, regardless of what they are, can be very emotional to handle. After all, divorce and splitting up parenting time can be difficult no matter how much sense it might make. Having a knowledgeable and compassionate attorney on your side makes these major life changes easier to deal with. Whether you're looking to move forward with a divorce in order to get a fresh start or develop a parenting schedule that guarantees you time with your child, attorney Sarina Hager can help. Contact her today so you and your child can enjoy a relaxing and fun-filled day at the Cherokee Trace Drive-Thru Safari tomorrow.