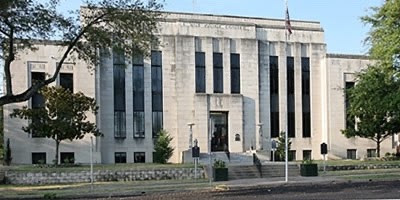 Families are important to the Canton community. When situations arise that require a family law attorney, Hager Law shares those values. We believe that in any family law case, children should be the priority. Sarina Hager is deeply committed to the needs of children and works hard to advocate for their needs. She has proudly served families in East Texas for over twelve years. As a familiar face in the Van Zandt County courthouse, Sarina Hager works hard to put the needs of children first. 
Hager Law
Hager Law is an excellent firm for achieving peaceful resolution in Canton family law cases. As the principal attorney, Sarina Hager is also skilled at fighting for the rights of family members when necessary. However, she doesn't just see cases and courtrooms; she sees the faces of the people she represents in Canton. 
A legal separation or divorce is a difficult time, and it's typically the first experience Canton residents have with the court system. It can be an intimidating process, but selecting the right attorney can ease some of the stress. In difficult times, it helps to have an attorney who can balance compassion and legal skill. Sarina Hager understands what you need, since she's a mom herself. 
When cheering for your Eagle athlete, the last thing you want to worry about is child custody arrangements. Peaceful resolutions that focus on the children involved are the best solutions. Choosing Hager Law as your family law attorney in Canton, TX is a step forward in that direction. 
Family Law
Family law issues involve more than divorce. Sometimes they involve the joy of adoption, and Hager Law is there to help guide you through this process as well. If you are a grandparent seeking access to your grandchildren, Sarina Hager is here to help with the best results for everyone involved. Regardless of your family case, you can rest assured that choosing Hager Law as your attorney puts children first. 
Will and estate planning for Canton residents is another Hager Law specialty. Whether your estate is a simple matter or involves more complicated issues like blended families, Sarina has the experience and knowledge of Texas law necessary to handle your needs. Selecting Hager Law for your will and estate planning means your attorney understands your family values. 
Canton is a resilient community – and that resilience is woven into the fabric of our family-centric spirit. Family law can support that spirit with attorneys like Sarina Hager who share our values. Peaceful resolutions are achievable when lawyers focuse on the best results for the family as a whole. Mom, Dad, and children all benefit when family matters are addressed with the help of an attorney seeking the best resolution for all involved. 
Hager Law is a resource in times of need for families in Canton. If you have questions about a family law matter or to schedule a consultation, contact Hager Law today!