Driving While Intoxicated
Driving while intoxicated is a serious crime in Texas, and you can be charged with a Class A misdemeanor or even a felony with repeated offenses. DWI Texas laws consider drivers to be legally intoxicated when their blood alcohol content levels are at or above .08. You can also be charged with a DWI if you have any illegal drugs in your system. Charges and convictions for a DWI carry heavy penalties that dramatically affect your life and your family.
DWI charges have varying punishments depending on the number of offenses a driver has, as well as whether or not their driving caused property damage or bodily injury. The less damage a DWI charge carries, the more forgiving penalties will be.
The Hager Law Firm is here to help, with experienced and knowledgeable DWI lawyers who will fight to help you navigate the court process for DWI charges.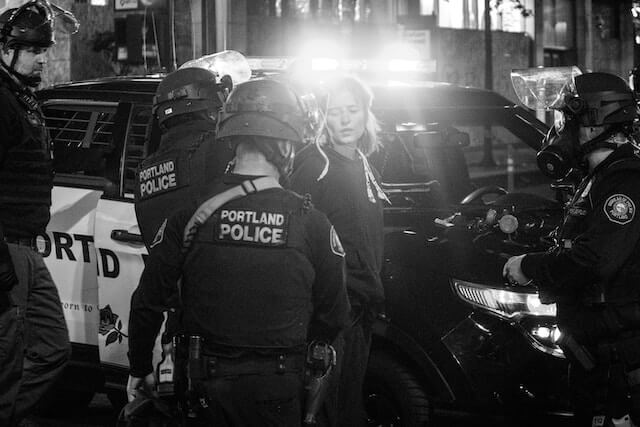 Practice Areas
There are several sections and subsections that make up DWI laws in Texas, each of which requires a different approach when facing charges. The Hager Law Firm is dedicated to providing assistance for all types of the following offenses.
DWI
Although the terms "DWI" and "DUI" are often used interchangeably, they are different charges under Texas law. Driving under the influence is a term only applicable to drivers under the age of 21. If a minor driver is found to have any alcohol in their system, even if it's below the .08 legal limit, they can be charged with a DUI offense. Because of Texas' zero-tolerance policy, drivers under the age of 21 are not legally allowed to drive with any alcohol in their system. Minor drivers can still be charged with a DWI if their BAC is over .08.
Although a first-offense DUI is only a Class C misdemeanor (meaning there's no jail time and a maximum of $500 in fines), a conviction has heavy consequences that can carry over into a teen's adult life. Being put on probation, performing community service, and attending alcohol awareness classes can take away from school, work, and family. And in most cases, license suspension is the same as an adult DWI case, meaning teens will have to go back to relying on others for their transportation needs, drastically reducing their freedom.
The Consequences of DWI
If you are convicted of a DWI in Texas, you could face severe consequences. With the help of an experienced DWI lawyer, however, you can avoid or lessen these penalties. Without an attorney on your side, you face the following punishments for a successful conviction:
First Offenses
First offenses for DWI charges are considered a Class B misdemeanor, as long as there is no property damage or bodily injury. While it's possible for many drivers to reach a plea bargain with the help of their lawyer, there are still heavy penalties for being convicted. First-time offenders can expect:
A minimum of 72 hours in jail, with a maximum of six months
Fines up to $2000, plus additional insurance surcharges
A minimum of 90 days' license suspension, with a maximum of one year
Subsequent Offenses
Secondary offenses are considered a Class A misdemeanor. While not yet a felony, Class A misdemeanors carry double the penalties of a Class B misdemeanor. If you are convicted of a second DWI offense, you can expect:
A minimum of 72 hours in jail, with a maximum of one year
Fines up to $4000, plus additional insurance surcharges
A minimum of 180 days' license suspension, with a maximum of two years
Any further convictions are classified as third-degree felonies. Third-degree felonies carry a maximum jail time of ten years with a state fine of up to $10,000.
Don't let a DWI conviction complicate your life. Contact the Hager Law Firm as soon as possible to begin building a strong defense that will help you avoid such drastic charges.
Driving with Open Containers
Even if you have no alcohol in your system, driving with an open container filled with alcohol still violates Texas state laws. Texas penal code 49.031 defines an open container as "a bottle, can, or other receptacle that contains any amount of alcoholic beverage and that is open, that has been opened, that has a broken seal, or the contents of which are partially removed."
Texas DWI laws consider a driver to be driving with an open container if the container is in the passenger area. Open containers are not considered in the passenger area if they are in the following spaces:
Locked glove boxes or similar storage containers
Trunks
Space behind the last upright seat of a vehicle (if the vehicle has no trunk)
Why Choose The Hager Law Firm for Your DWI Charge?
Everyone makes mistakes, and sometimes those mistakes can greatly affect your life and family. Jail time, fines, license suspension, and even the time it takes to attend court proceedings can all impact your future. With the help of a qualified Texas DWI attorney, you can quickly move through the process and get your life back on track again.
Compassionate Assistance
At The Hager Law Firm, we understand that not everyone is perfect. We don't judge our clients; we just help them find a way forward. When you work with a DWI Lawyer from The Hager Law Firm, you get a compassionate advocate for your defense.
Understanding of Texas DWI Laws
A DWI charge includes several court appearances and procedures within the DMV. This process can be lengthy and confusing. At The Hager Law Firm, we've been through the process before and can help you understand your next steps as you go through it.
Passionate Advocacy
The court may see you as just a number, but we see you as a person worth fighting for. When you choose The Hager Law Firm to help your defense, you get a team of passionate advocates who will work tirelessly to help you fight charges, lower penalties, and work through the court procedures.
Contact the Hager Law Firm for consultation
If you face DWI charges, don't face them alone.
Contact the Hager Law Firm at (903)466-0001 to get a consultation with a qualified and experienced Texas DWI Attorney.
Sarina,
We were apprehensive when we learned you would not be handling Ashley's court appearance last Friday and Cary Christie would be handling the hearing. Our apprehension proved to be unfounded. Cary did an exemplary job. Prior to the hearing, she spent considerable time getting to know Ashley and the details of the case. As to be expected, Ashley was very nervous about appearing in Court and telling her story to the Judge. Cary put her at ease and helped Ashley get through what was a very emotional and very stressful situation for her.
We were well pleased.
-Richard Perryman
*Client's name has been changed for confidentiality.
I do not even know where to begin when it come to!! SHE IS ABSOLUTELY AMAZING!!! Her heart and soul is so dedicated to get down to the bottom of any problem that pops up!! She was born to do this career & I would be in total loss if I didn't find her!!! She pushes me to keep going when I couldn't find the strength!! She never gave up on me , which made me never give up on my self!! I love here momma pep talks!! They are so inspirational to me!! She really does speak from the heart
I can never thank you enough for all that you have done and all that we still have left to do!! I appreciate you more than words could ever begin to explain!!!!
If you are considering an attorney, with out a doubt chooses Sarina!! I can promise she will not fail you!!!
She's in it for the long run & won't stop until she gets the problem fixed.
-Destiney Ealy
I absolutely recommend Sarina Hager! She has been the best to work with, she is amazing at her job and not only do you get a lawyer but you get a friend who cares and checks in.
-Kendale Barker
Sarina has been a BLESSING to my family. She is a wonderful attorney who has handled my case with compassion and fought fiercely to ensure my son's safety. Sarina truly cares about her clients and what they are going through. She has always thought of what's best for my son before we take any actions. Her knowledge and experience in family law makes a huge difference, she knows when to compromise and when it's not an option. Because of her dedication and passion in advocating for children, my son is protected. I can't express enough how amazing of a person she is. Sarina was there to comfort me and help me be strong in a heartbreaking situation. She has been our saving grace in a very difficult time. I feel confident and ready to take on anything with her in my corner!!
I highly recommend Sarina Hager and Hager Law Firm!!! They have truly made a difference in our lives!!
-Stacey Delana
I feel so blessed to have had Sarina work on my divorce case. She did beyond an amazing job! She took the time to stop and explain every single thing that was thrown at me. I'm forever grateful for her. I will always want her on my side!
-Allikator Cevens
Sarina Hager has been an exemplary attorney and advocate for us and our son when going through custody court. She maintains a professional yet compassionate demeanor and will work long hours to prepare for court. She exceeded our expectations when we were unexpectedly taken back to court for a custody modification suit. A suit in which we ended up going from a 50/50 order and with her help we ended up with primary custody and serving the best interest of our son!
-Mark Davis
I recently went through a divorce and we chose to hire Sarina as our attorney. She actually just represented me but my ex-husband and I had pretty well agreed on everything upfront so Sarina was kind enough to meet with both of us each time. Sarina was so sweet and caring and made the process as painless as possible. Everything was done in a timely manner and she was very detail-oriented, addressing each one of our needs. We really appreciated her kindness, professionalism, and advice. Divorce is so difficult, no matter the circumstance and I'm so glad that I chose Sarina to represent me during this time as it was a perfect fit.
-Kelly Brooks
I hired Sarina very quickly after an unexpected custody modification. I was terrified and worried and Sarina was so understanding. She fit me in to have an appointment and then worked non-stop to help me through a very scary process. She advocated strongly for me and my children. She always had their best interest at heart and always reassured me when I had my moments of fear and doubt. She was responsive and would even email me on weekends or after hours as needed. She is very detail oriented and helped me catch little details in our orders to protect me and my children from future litigation. She advocated for me very well in mediation and helped me to understand the ins and outs of my custody orders so I could continue to protect myself and my children. She was well prepared and kept a case file with her when we were in mediation. I would absolutely recommend others in the situation I was in to contact Sarina. She helped me through a very painful and scary time in my life with compassion and understanding and she fought for me and my children with dignity.
-Anonymous
If you want a smart, kind, driven, and wise attorney then search no further. Sarina Hagar was a huge blessing for our family. Her faith in the Lord was evident in how she treated us and our son. She handled our case as if it was the only one she had. She made us feel like a priority and was always prepared. She has excellent court decorum and made sure her voice was heard. We were confident that whatever decision she made was not taken lightly and had been prayed over. Our situation was extremely difficult and had lots of challenges. Sarina was there and helped guide us through the hardest season of our lives. We will always be grateful for the role Sarina played in our case. I would highly recommend Sarina.
-Andrew & Heather DeVille