What is Title IX in Education?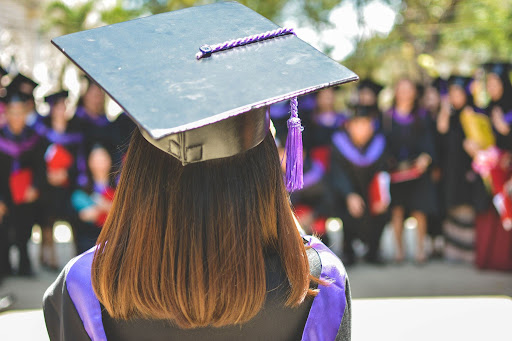 It's hard to believe that the kids are already back to school. If you're a parent living in Texas, you may have heard about Title IX. If you're unfamiliar with this federal law, don't worry; you've come to the right place. Below, we're answering the most common questions about Title IX and how an attorney who handles education law can help you if you have any questions or if your child experiences a Title IX violation.

What Exactly is Title IX?


Title IX is a federal law that does not allow discrimination based on sex for schools that receive federal funding, including the school's athletic programs. Title IX is from the Education Amendments Act of 1972 and is stated as follows:
"No person in the United States shall, on the basis of sex, be excluded from participation in, be denied the benefits of, or be subjected to discrimination under any education program or activity receiving Federal financial assistance."
Who Does This Federal Education Law Apply To?
Title IX is a law that applies to any educational institution that receives federal funding. This law is also designed to prohibit discrimination in all educational programs and activities, not just athletic programs. As such, this guarantee of equal treatment extends to scholarships, scheduling, and other educational resources. In this case, athletic programs are also educational programs. Title IX gives women equal opportunity in sports ranging from elementary school all the way up to college. While there aren't a lot of private elementary, middle, or high schools that receive such funding, almost all colleges and universities, whether they are public or private, receive funding.
Are Certain Sports Excluded? 
This is a common question, and the answer is no. Actually, this federal law prohibits the exclusion of certain sports in favor of another. Rather, Title IX states that educational institutes cannot dictate that certain sports receive preferential treatment or better participation opportunities for players. The goal of this is to have an even playing field for everyone looking to engage in athletic clubs. 
As such, this law also doesn't mandate that there are fewer opportunities for male competitors. 
How Do I Determine Whether or Not My Child's School is Compliant with Education Law? 
If you want to find out whether or not your child's school is compliant, all you have to do is ask. Congress passed the Equity in Athletics Disclosure Act back in 1994, which also requires all colleges and educational institutions to report on their athletic participation statistics, including scholarships and coaching salaries by gender (among other things). As a result, you can obtain this information directly through the school's athletic apartment. Otherwise, an attorney can assist and request this information on your behalf. 
What is the Penalty for Non-Compliance?
There's a pretty steep penalty for non-compliance with Title IX. The penalty for non-compliance is a withdrawal of federal funds. However, no such withdrawal has ever been initiated, even though it's estimated that 80 to 90 percent of all educational institutions are not actually in compliance. When an institution is non-compliant with Title IX, the United States Department of Education Office of Civil Rights, or OCR, will usually find them in compliance with remedying the issue.
Under Title IX, every educational institution must have a Title IX Compliance Coordinator. The OCR is usually in charge of enforcing this; however, their enforcement efforts have not been great. Any person harmed by a violation may file a Title IX complaint with the OCR, which leads to an obligatory investigation within a certain period. 
Can You File a Lawsuit for a Title IX Violation? 
The answer: yes, you can. Anyone harmed by a violation has an individual right to sue under law. In fact, approximately 95% of all lawsuits regarding Title IX violations relating to athletics have been successful. If your child has also faced this particular violation, it's important to contact an experienced education law attorney. After that, they can counsel you and your family on the next steps. 
Contact Sarina D. Hager of the Hager Law Firm to Discuss Your Title IX Violation Case in Texas
If you or your child has experienced a Title IX violation in the state of Texas, you need an attorney. Turn to an experienced and knowledgeable attorney who understands these types of cases. Attorney Sarina D. Hager of the Hager Law Firm is just that attorney. With nearly 30 years under her belt, attorney Hager also understands the ins and outs of this federal law and will help you with the best course of action moving forward. As a result, attorney Hager will be your biggest advocate when it comes to protecting you and your child's rights. Call her today at (903) 466-0001 to schedule a consultation.