What Are the Requirements to Foster a Child in Texas?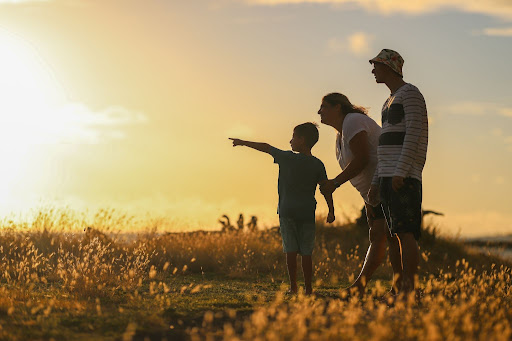 Fostering a child is often a rewarding experience for everyone involved. It provides the child with some much-needed stability while granting the foster parents an opportunity to help someone during a time of need. Like the decision to adopt a child, foster parents in Texas need to meet certain requirements to move forward. Find out what they are and why hiring an experienced family law attorney can assist you during this unique process. 
How the Foster Care System Works in Texas
Like every other state in the country, Texas has its own division called Child Protection Services (CPS) that is under the Texas Department of Family and Protective Services (DFPS). 
When there are reports of child abuse and/or neglect, CPS will investigate to determine the factuality of these claims. If it is proven that the child is living in unsafe conditions, CPS will remove the child from the premises and place them in foster care. 
Requirements to Foster a Child in Texas
In Texas, you don't have to be married to foster a child. However, if you are married, state law requires that you and your spouse be married for at least two years to qualify. 
In addition, foster parents must meet the following criteria:
21+ years or older

Certified in CPR and First Aid

Provide proof of vaccination for any pets

Get tested for Tuberculosis (TB)

Pass a criminal background check and child abuse check

Employed/financially stable through retirement or other means
In addition, parents must agree to a home study with every member of the house. This also includes a safety inspection, as well as determining that you have adequate space in your home for an additional child. Foster parents will also have to undergo 50 hours of training, both in-person and virtually. These training sessions will identify your strengths as a foster parent, including what you can offer and how to be a good fit for the child. 
If you are already an active parent/foster parent, you have to prove that you don't have more than six children living with you. You will also have to agree to non-physical discipline, meaning no spanking, hitting, or other types of physical punishments. 
How to Apply to be a Foster Parent in Texas
To become a foster parent in Texas, you must first complete the foster care application. You can find this application on the Texas Department of Family and Protective Services' website. On this application, you will be asked to provide references from both relatives and non-family members, as well as information about your current lifestyle. You will also be asked to submit to an FBI background check. 
Overall, the process of being accepted as a foster parent takes around 4-5 months to complete, so it's important to know if this is something you want to do before submitting your application. 
Foster Parent Responsibilities 
As a foster parent in Texas, you will be responsible for: 
Communicating with/updating your caseworker of any changes in the house or with the child, including employment, school, illness, injuries, and anything else that could affect the foster child

Providing valuable life skills to the foster child, such as proper hygiene, money management, chores, etc. 

Advocating on behalf of your foster child at school and in the community

Providing a loving and safe environment 

Being a positive role model for both the foster child and his/her family
That last one is perhaps one of the most important aspects of the foster care process, as the end goal is usually reunification with the child's biological family. This is why all foster parents have a responsibility to work with caseworkers to make sure that this reunification is possible. 
Do You Need a Lawyer Who Specializes in Family Law?
The foster care system is complex and not immune to potential problems. This is why having an experienced family law attorney in your corner is your best asset. One of the most common situations is when child welfare services decides to place your foster child with another family against your best judgment. In cases like this, it's important to have an attorney who can advocate on your behalf instead of fighting the system yourself. 
Furthermore, an attorney can help you navigate the challenges of foster care. This means you can provide the best possible future for your foster child. Oftentimes, foster care children suffer from depression, anxiety, and feelings of abandonment. In some cases, they may still long for their biological parents, even if those parents physically abused or neglected them. All of this can be incredibly challenging to deal with. An attorney who understands the complexities of this process can make everything go a lot more smoothly. 
Schedule a Consultation With an Experienced Foster Care and Family Law Attorney Today
If you're dealing with a foster care-related issue, it's important to have an experienced family law attorney by your side. They can advocate for the rights of you and your family. Sarina D. Hager of the Hager Law Firm is that attorney. With nearly 30 years of experience, Attorney Hager understands what foster parents need during this time. Call her office today at (903) 466-0001 for a consultation.