Hiring a Tyler Estate Lawyer: What You Need to Know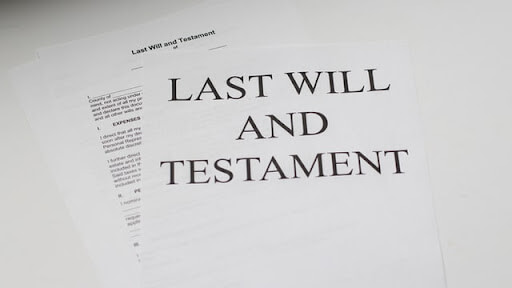 As you accumulate assets and grow older, you naturally begin to think about what will happen to your estate after you pass. Without proper planning, your home, businesses, money, and other objects could end up in the hands of someone you don't want. And this can leave your family in the lurch. By working with a Tyler estate lawyer, you can ensure that your assets go where you want them to and that your estate is managed properly even while you're still alive.
What is Estate Planning?
When you draft a will, you create documents that dictate what happens to your assets after you pass. Creating a will is a part of estate planning, but it's not all that you do. When you work with a Tyler estate lawyer, you create living documents. They keep your property, health, and finances operating in the way you want them to. These documents go into effect while you're still alive and allow you to change them as your situation alters.
What Does Estate Planning Cover?
Along with writing up a will, estate planning lets you maintain control of several things. These include your living wills/directives to physicians, medical and financial powers of attorney. They also include guardianships, healthcare, finances, assets, and more. 
Finances
When you name an heir or heirs in a will, there's a lengthy process. Courts have to prove the legitimacy of your documents. This can take quite a long time. It can leave your family and loved ones without the means you provided for them. Setting up trusts, however, allows your estate lawyer to release these funds to the named trustee as soon as the terms of the trust are reached. As such, your children could have access to finances once they reach a certain age or once you have passed on. By putting finances in trusts for your loved ones, you ensure they get their money as soon as possible.
Power of Attorney
If you become ill or otherwise incapacitated, your businesses and assets don't just wait for you to get better. Having someone you trust take over as a power of attorney can keep your estate running. This is even if you're not there to oversee it. Working with your estate attorney can allow you to name a trusted friend or family member to take over for you in the event you are unable to care for your estate. A power of attorney can help support your business assets, property management, and other specific management needs as you detail in your documents.
Health Care Directives
When you fall seriously ill, it's not just your property and businesses you need to worry about. You also have your own body to take care of. But a terminal illness or incapacitation makes it almost impossible to advocate for your own health care and needs. When this situation occurs, you need someone to act on your behalf and ensure your wishes are respected. In the same way a power of attorney directs your assets, a health care directive helps direct your physical care.
Retirement Beneficiaries
When you reach retirement, you can list beneficiaries in your plan. These beneficiaries are entitled to money from your retirement account if you pass away. However, a beneficiary listed in a retirement plan will supersede any section in your will relating to heirs and your retirement money. By working with a Tyler estate attorney, you can keep your beneficiaries up to date. This ensures your money only goes to those you want it to.
When to Start Estate Planning
It's never too early to start planning your estate. Even though most people don't think about estate planning and wills until they're older, anything could happen at any time in your life that leaves you unable to care for yourself or your estate. By having living documents dictating your healthcare, financial distribution, and asset management, you can ensure your legacy lives on in the way you want it to. Even if you only have one piece of property and no businesses, it's important to start planning for the future as soon as possible.
Hire a Tyler Estate Lawyer Today
If you want to make sure your estate is in good hands and your finances are in order for the future, you need an estate attorney. Attorney Olivia Heaton is a qualified and knowledgeable Tyler estate lawyer who will always put your wishes and the care of your family first. From creating a will to naming a power of attorney and everything in between, you can trust Attorney Olivia Heaton to help secure your estate. If you're ready to plan for the future and keep your assets under your control, contact the Hager Law Firm today at (903) 466-0001.