How To Recover Compensation for An Auto Defect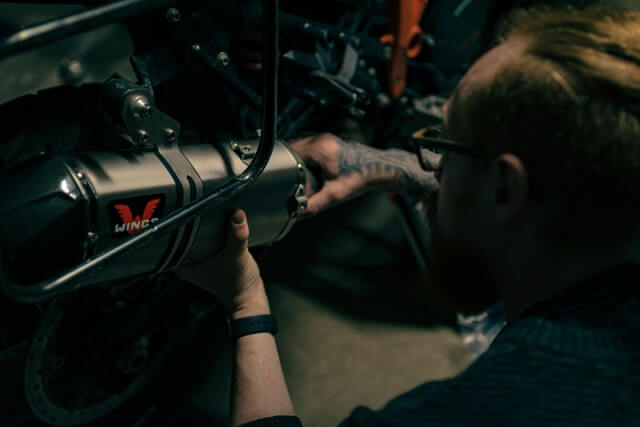 We expect the products we purchase to work well within the scope of their use. When products are defective or malfunction in some way, this can cause serious injuries and property damages. And no product is more at-risk for causing fatal accidents than cars and other motor vehicles. When a car malfunctions, you can seek compensation for any damage or inconvenience the defect has caused. In some cases, you may need the help of an auto defect defense attorney, especially if the defect caused an accident.
Auto Recalls
The manufacturer of a car must alert all owners and dealerships of a defective part as soon as possible. Defective auto parts can sometimes go for months or even years without having any issues. Once the manufacturer becomes aware of the issue, they are legally required to issue a written notice. A proper notice will detail the recalled part and ways to rectify it. A manufacturer can provide one of the following options for their recalled parts:
Repair – A manufacturer will often choose to repair a part free of charge if the defect is small and does not pose a safety hazard.
Replace – If the defect of an auto part is large-scale or can cause a safety hazard, the manufacturer may choose to provide a free replacement with a new, non-defective part.
Refund – In the unlikely event that an entire car becomes defective (or enough parts are defective that the cost of repairs and replacements would be too high), a manufacturer may offer to refund the purchase of the car instead.
Recall Regulations
When a manufacturer recalls an auto part, there are some cases in which you may be able to seek additional compensation outside of the initial repair/replace/refund offer. For example, you already had to have the defective part repaired prior to the recall order. In this case, you are entitled to reimbursement. However, there are time restrictions regarding when the repair was made. Reimbursement is only qualified under the following time window:
Repair date must have occurred after the NHTSA opened its Engineering Analysis
OR one year before the manufacturer notified the NHTSA of the defect (whichever is earlier)
AND repair date must have occurred before the manufacturer sent out the last owner notices (with a ten-day grace period)
In order to seek reimbursement for a repair or replacement of a defective part, you'll need the paperwork from your visit and possibly the aid of an auto defect defense attorney.
Defective Parts and Accidents
Sometimes, a defective auto part can cause an accident, leading to serious personal injury and property damage. If your car was responsible for the accident because of the defective part, you could be entitled to compensation for your injuries and damages. You also would not be liable for the injuries and property damages caused by the defect. However, the claims process for an auto defect can take a while to process. And you may not win without the aid of an attorney.
Everything from brake failure to steering loss can result in an accident. Proving that an auto defect caused the accident can be a difficult battle. However, there are methods that you can utilize to help your case. The NHTSA keeps a record of all complaints lodged against faulty car parts. If your car's make and model has similar reports of a faulty part, this can help support your claim. You can also have the car and its parts inspected for signs of defects.
Seeking compensation for a faulty auto part after an accident can take some time and energy. However, it's the responsibility of the manufacturer to pay for the injuries and damages caused.
The Lemon Law
In Texas,  the Lemon Law covers newly purchased vehicles for any persisting defects. If a car part is defective and covered under the manufacturer's warranty, there are protections in place to help new owners repair or replace the parts at no cost to them. Under these regulations, new owners can receive free repairs or replacements of their vehicles, as well as full refunds.
Working With an Auto Defect Defense Attorney
If your car has a defective product that caused an accident, you need a qualified auto defect defense attorney on your side. Attorney Sarina Hager is here to help you seek the full compensation you deserve after an accident caused by a defective auto part. With her expertise and knowledge of Texas law, you can focus on rest and recovery as she fights for your rights as a car owner. To schedule a consultation about your auto defect accident, give the Hager Law Firm a call at (903) 466-0001.